In VARIoT, we will primarily generate traffic from some of the most popular IoT devices. We have started building a testbed (see architecture below).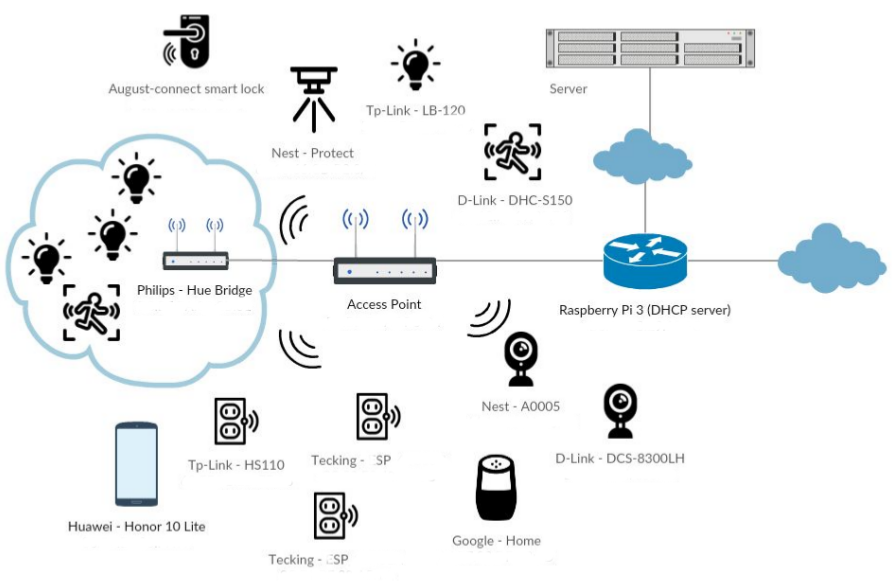 1. Testbed components
The testbed is composed of the following devices:
2. Other Traffic Generation Sources
There exist a number of ways to generate IoT traffic. Below are listed existing testbeds relying on specific generation methods along with available datasets.
2.1. Hardware-based
2.2. Software-based
2.3. Simulation-based
2.4. Emulation-based